06/20/2023
06/12/2023
04/15/2023
Anouk and Ffion join the research group as MSc researchers. Anouk is supervised by Alessio, Geert, and Dominique and works on the functionalization of nanoparticles with aluminate ions. Ffion is supervised by Henrik and investigates the functionalization of silica nanoparticles with silane coupling agents. Welcome to both of you!
04/04/2023
03/22/2023
Azeem defends his PhD thesis "Particle-Stabilized Bicontinuous Emulsions with Nanostructured Domains". Congratulations on this great achievement, dr. Mohd Azeem Khan!
03/20/2023
12/01/2022
11/01/2022
Ariane and Luuk join our research group for their MSc research. Ariane works together with Jesse to investigate bijel film formation on different substrates. Luuk works together with Alessio for the formation of droplet polymers via microfluidics. Welcome!
9/28/2022
9/21/2022
9/5/2022
9/7/2022
Henrik's paper entitled "Synthesis and polyelectrolyte functionalization of hollow fiber membranes formed by solvent transfer induced phase separation" has been accepted for publication in ACS Applied Materials and Interfaces. Congratulations!!
6/15/2022
6/10/2022
5/23/2022
5/14/2022
4/13/2022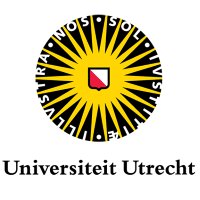 4/1/2022
03/25/2022
03/14/2022
03/3/2022
2/22/2022
2/1/2022
Tessa and Koen start their MSc research projects in the group. Tessa works on surfactant free bijels together with Alessio and Katherine. Koen works together with Henrik and Katherine on polymer postfunctionalization of bijels. Welcome!
1/9/2022
Steffen joins the group for his MSc research project. Steffen continues Jelle's research on Janus bijels together with Azeem. Welcome!
12/15/2021
12/8/2021
Shankar successfully defends his PhD thesis entitled "Centrifugal Assembly of Bijel Ropes via helical microfluidics". The committee consists of dr. Joe Stanzione, dr. Gary Thompson, dr. Vince Beachley, dr. Robert Hesketh, and Martin. They are very impressed by the research results from Shankar's work and unanimously vote to award a PhD title to Shankar. Congratulations!!!
12/7/2021
12/1/2021
Cos Hesseling joins the group as a new MSc student with Mariska and Henrik, working on bijel films.
11/1/2021
9/6/2021
5/27/2021
5/25/2021
5/24/2021
5/21/2021
5/1/2021
Matthijs joins the lab as a new PhD candidate. Before joining us, Matthijs has worked on Copper based catalysis in the group of Petra de Jongh at Utrecht University and on photocatalytic nanoparticles in the group of Erik Garnett at AMOLF. Welcome!
3/4/2021
3/2/2021
Henrik joins the lab as a new PhD candidate. Welcome! Henrik will work on nanostructured membranes for water treatment.
2/26/2021
2/10/2021
2/1/2021
Marijn and Benedikt join the lab as MSc researchers. Welcome! Marijn works with Alessio on droplet polymers and Benedikt works with Katherine on Ultrasound contrast materials.
1/7/2021
1/4/2021
Katherine joins the lab as a postdoctoral researcher. Welcome!
12/15/2020
Anjana successfully defends her MSc thesis. Congratulations and success for your PhD studies with Dr. Iman Noshadi!!
12/01/2020
Another newcomer, Jelle Prinsen joins the group for his MSc thesis. He works together with Azeem on generating porous Janus materials. Welcome!
12/01/2020
Georgios Athanasiou joins the group as a MSc student. He works together with Mariska on developing a bijel film coating machine. Welcome!
11/17/2020
11/01/2020
7/10/2020
5/12/2020
5/11/2020
4/30/2020
Stephen successfully defended his PhD thesis! Congratulations!
3/21/2020
3/11/2020
3/2/2020
3/2/2020
Our group is happy to welcome Mariska as a new PhD candidate.
2/3/2020
One more newcomer: Marieke joins the lab as postdoc. Welcome!
1/6/2020
Alessio joins the lab as a new PhD candidate. Welcome!
11/14/2019
Martin will deliver an invited keynote presentation on December 3rd entitled "Advective Flow in Nanostructured Bijels via Electroosmosis" at the 2019 MRS meeting in Boston, USA (8:30 - 9:00 AM, Hynes, Level 3, Room 306 ).
11/10/2019
11/05/2019
8/8/2019
On Thursday, Sep. 12th, Martin will give a keynote presentation entitled "Advective flow in nanostructured bijels via electroosmosis" at the ECIS conference in Leuven in the session EMUL3: Emulsions, Pickering Emulsions and Foams, Auditorium AV 91.12 - Faculty of Social Sciences. On Monday, Sep. 9th from 6:00pm - 8:00pm, Martin will also present a poster entitled "Multifunctional Bijel Micro-Ropes by Hydrodynamic In-Situ Twisting" (ID: 622) in Jubilee Hall - University Hall, Naamsestraat 22.
5/10/2019
5/1/2019
4/18/2019
4/10/2019
3/24/2019
2/26/2019
2/20/2019
12/12/2018
11/14/2018
10/29/2018
Undergraduate student Noah Hough wins third place for his poster "Nanocomposite Membrane Fabrication by Solvent Transfer Induced Phase Separation" at the 2018 AIChE meeting. Congratulations!
10/16/2018
10/16/2018
American Chemical Society awards Doctoral New Investigator (DNI) grant.
10/12/2018
09/01/2018
Azeem joins the lab as a new PhD student coming all the way from India. Welcome!
08/18/2018
07/20/2018
07/13/2018
06/12/2018
Stephen gives his first conference talk at the ACS colloids at Penn State. Exciting!
06/1/2018
05/24/2018
05/7/2018
04/20/2018
04/13/2018
03/20/2018
11/01/2017
09/21/2017
1/1/2017
7/14/2016
5/1/2016
1/25/2016
1/2/2016
11/19/2016
10/28/2015
09/03/2015
06/26/2015
10/12/2014
08/05/2014